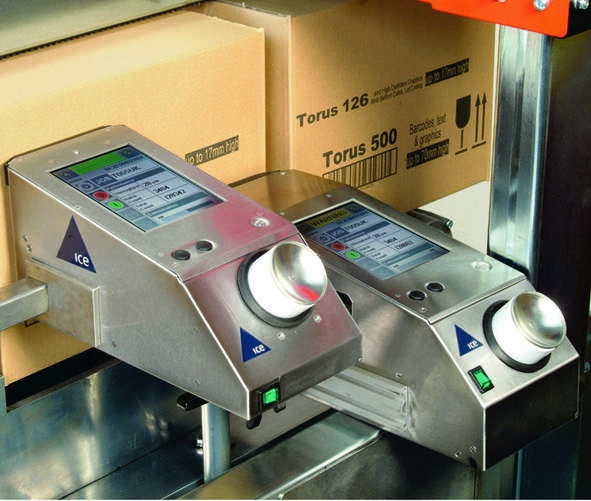 ICE Torus
Ideal For: Outer cases | Corrugated cardboard
The ICE Torus is a high definition Large Character Marking (LCM) printer with a choice of 50mm or 70mm printhead. It is ideally suited for porous and corrugated case packaging and has been specifically designed to work in even the dustiest environments, delivering high-quality prints with zero ink wastage to ensure the lowest possible cost of ownership.
No wear parts and a self-cleaning printhead delivers large prints with zero maintenance
Reliable, flexible and compact, the ICE Torus is ideally suited for the modern factory, seamlessly integrating into existing conveyors or end-of-line packaging systems. It prints 180dpi text, graphics and barcodes at speeds of up to 31 metres per minute, utilising a non-pressurised ink system to eliminate maintenance on pumps and solenoids.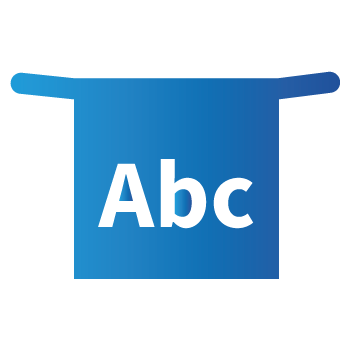 Recycling ink
The ICE Torus range benefits from a unique, patented micropurge system that can purge after every print or on a schedule, ensuring the highest quality barcodes at all times.
This ink return system guarantees that every single drop of ink is used due to the recycling return line reducing overall costs. Additionally, it is easy and mess-free to replace ink during production enabling continuous production for a fast return on investment.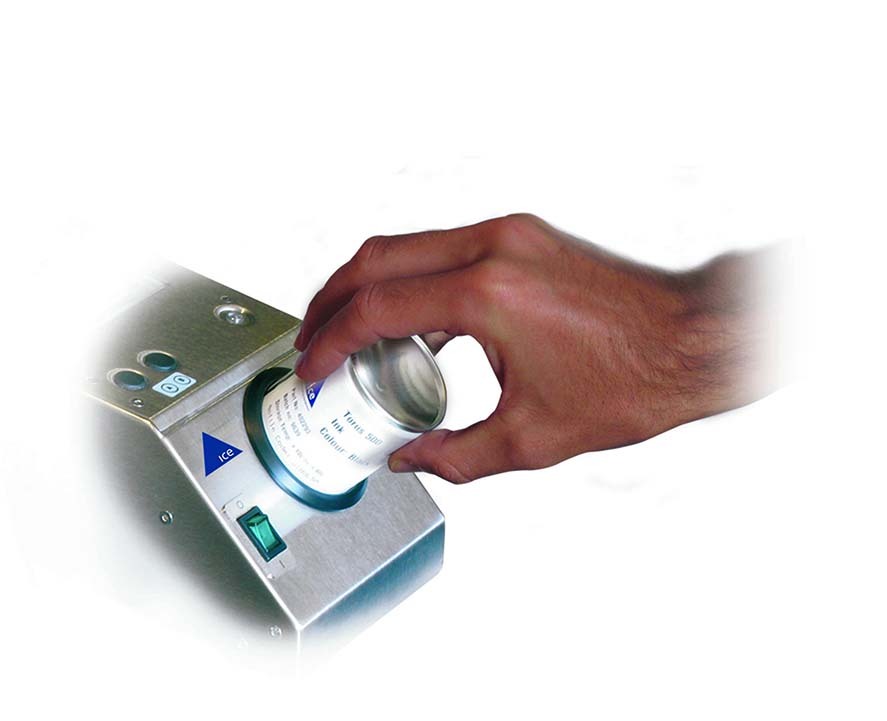 ICE Torus range
The ICE Torus is always ready to print clean, crisp codes thanks to its patented self-cleaning printhead, which removes the need for time-consuming tampering. It is the ideal solution if the substrate you wish to print on is porous, the substrate is white or a barcode is required, including the ITF-14 code.
Case coders are also known as large character marking (LCM) printers due to their large printing area. The ICE Torus range of LCM printers spans two different printhead sizes to suit your specific printing requirements:

Watch the ICE Torus in action
Clearmark has created a virtual, interactive product demonstration room that you can walk around from the comfort of your own home. This allows you to watch and learn more about the ICE Torus alongside our full product range to see first-hand how our printers could benefit you.
Watch now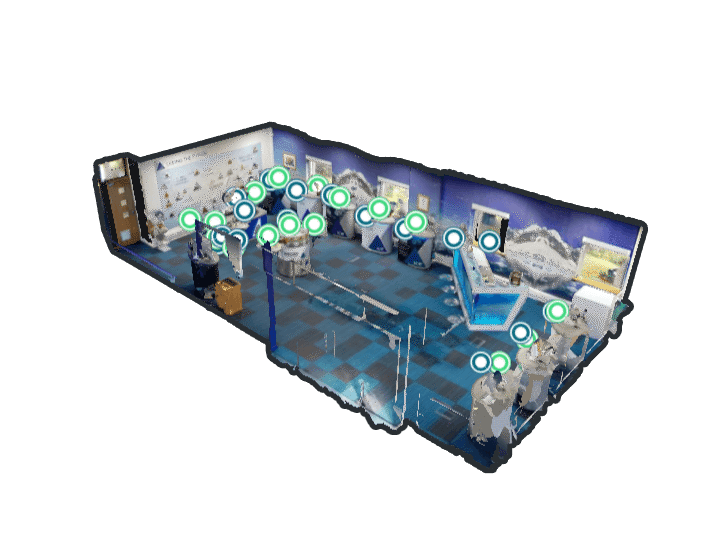 The Benefits
No ink wastage
Easily integrates into packaging systems due to its compact design
A maintenance free printer with no wear parts
Zero waste thanks to real-time printing
No risk of nozzle blockages due to patented self-cleaning printhead
Resources
For more information on the industry-leading ICE Torus:
Premium ink to power production
A range of fast drying, high contrast and durable inks to support the ICE Torus.
Make an enquiry
For more information, or to make an enquiry about any of the ICE Torus models please get in touch.