Five Reasons to Switch from Pre-Printed Boxes to Real Time Labelling Solutions
5th February, 2020
As the world's view on plastic shifts, cardboard boxes are an ideal plastic alternative for many secondary packaging requirements. As with all packaging, data is required throughout the production and distribution process, with many choosing to use large character Inkjet coders to add real-time alphanumerical data to pre-printed boxes or trays on the production line.
However, inkjet coders, whilst useful for larger character marking, can't achieve Grade A quality barcode prints, meaning for many another technology is required. There is another way, the experts at Clearmark take a look at why using a print and apply labeller can offer a higher quality solution for secondary packaging requirements.
Traceability
Currently, pre-printed boxes use the ITF 14 barcode, which contains stock-keeping unit (SKU) info, but not important data such as best before dates, batch codes, production dates etc. Switching to the print and apply method offers the opportunity to print a GS1-128 barcode, which allows single scan traceability of a single barcode containing the real-time information of best before dates, lot codes and other key traceability information.
A Tidier Operation
Inkjet coders can be messy and require constant machine maintenance. The turnover of ink can be huge, depending on box size and cardboard porosity, which ramps up production costs.
Using an LPA machine help reduces downtime caused by maintenance and cleanups, improving Overall Equipment Efficiency (OEE) on the factory floor. Labels also offer excellent print quality and eliminate the unevenness caused by corrugated cardboard, giving a clearer, higher quality print than what would be seen directly on a box due to the varying porosity and quality of cardboard.
Speed
Product issues and errors can be costly in the long run, using labels with more readable data on secondary packaging not only helps tackle big issues such as traceability but can help rectify any errors and issues more quickly. For example, product recalls can be actioned faster when the batch number, production date and time can be identified on the secondary packaging, especially in a single high-quality barcode.
Storage and Logistics
Warehouse real estate is expensive. If boxes are pre-printed to specific products, those boxes or trays then need to be stored accordingly before entering the production line. This can require a huge amount of space for a warehouse distributing large SKU numbers. Using labels allows the plain boxes or trays to be stored all together, as the information doesn't separate the batches until labelled, helping condense the space required to store boxes and trays within the warehouse overall.
Waste Reduction
Things change quickly; legislation can come into effect, sources and product branding can change and keeping on top of the number of pre-printed boxes required for the production line can easily be over or underestimated in high pressure/speed environments. One quick change can potentially lead to huge amounts of waste, or incur fines from distributers if products are mislabelled. When using labels, any data or design changes required can be altered in real time using integrated software, reducing machine downtime and overall warehouse wastage.
Overall, introducing print and apply labelling to your secondary packaging line has a lot of advantages over traditional pre-printed boxes. For more information on how Clearmark can improve your factory line with coding and labelling solutions, give our experts a call on 01159 640144 or enquiries@uk.interactivecoding.com.
Related
Building supplier trust: Print and apply labelling for food manufacturers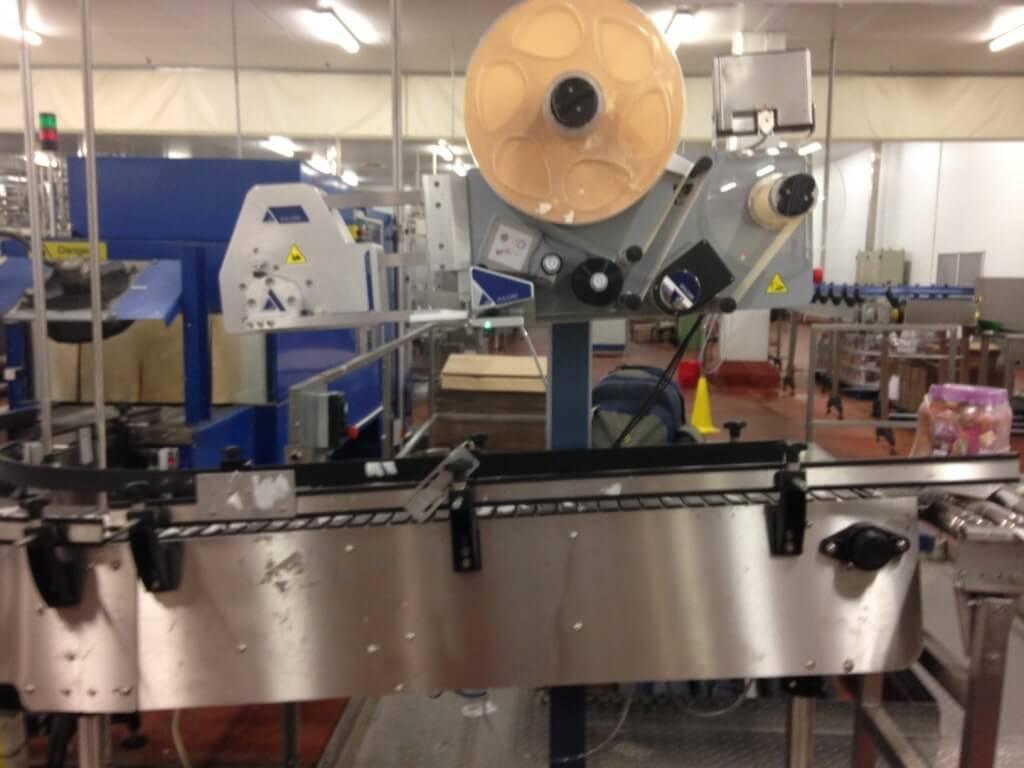 More Resources